Contact us
You can contact us at anytime, we are here 24 hours a day, 365 days a year.
---
Support in other languages 
We can speak to you in your preferred language through a confidential interpreting service. We will ask you to hold or arrange to call you back so we can get an interpreter on the line.
---
Support if you have a hearing or communication difficulty
If you have a hearing or speech difficulty, you can call us using a text relay service such as Relay UK. You can also contact us through our 24/7 live web chat service or by email.
---
Support for British Sign Language users 
British Sign Language (BSL) users can contact us through Contact Scotland BSL.
---
Feedback
We welcome any comments or suggestions you may have about our service. These can be sent by email to helpline@sdafmh.org.uk.
If you have called, emailed, or used our online chat within the last three months, we invite you to participate in our feedback survey. We always appreciate feedback about your experience of contacting us, which helps to evaluate and improve our service. This is an anonymous survey and should take under five minutes to complete. Thank you for your time and help with this.
---
Complaints
We aim to provide a high-quality service. If we fail to do this, it is important that we know about it. This will enable us not only to deal with the specific problem, but also help us to improve our quality of service.
If you weren't happy with your experience, you can speak to a call handler on the helpline by phone, email or web chat. They may be able to resolve it with an explanation or apology. If you aren't satisfied with their response, you can be referred to the Helpline Manager.
If you remain dissatisfied, or do not want to communicate or discuss the matter with the staff member directly responsible for the service, then a complaint can be made by email to manager@sdafmh.org.uk. If your complaint relates to the helpline manager, you can contact Scottish Women's Aid.
---
From our callers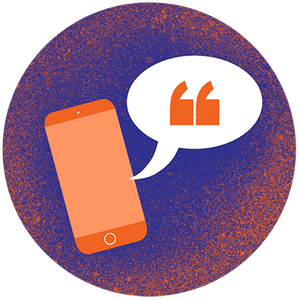 I was nervous about calling but after doing so, I wish I had phoned a long time ago.
The live chat allowed me to discuss things I find hard to talk to someone in person about.