Guidance for Professionals
Guidance for professionals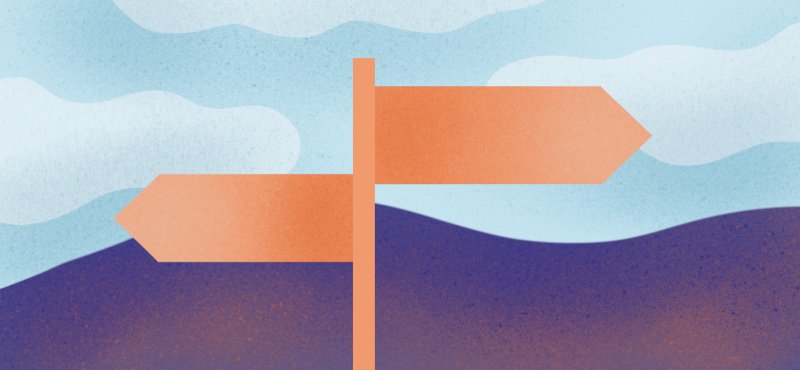 Scotland's Domestic Abuse and Forced Marriage Helpline is here to support anyone experiencing domestic abuse or forced marriage as well as their friends, family, colleagues, and professionals supporting them. If you are a professional concerned about someone, we are here for you as well.
---
From our callers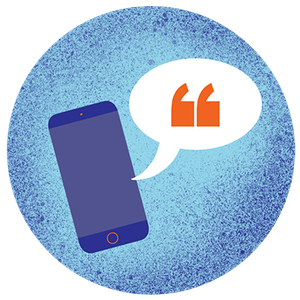 Excellent service. Call Handler answered my questions in a professional manner and gave lots of detailed information to help me support my client.
---
People experiencing domestic abuse may find it difficult to ask for support. They may have become isolated from family and friends, and may fear the consequences of disclosing or reporting the abuse. They may not identify their relationship as abusive, however they may express feeling uncomfortable about how elements of it make them feel. If you are a professional supporting someone who is experiencing domestic abuse, there are some things you can do to help them.
---
For employers
Many organisations have a policy in place for supporting employees experiencing domestic abuse - check this first. If your organisation does not have such a policy, it would be a good idea to discuss this with your line manager or HR department.
If your workplace does not yet have a policy on domestic abuse, a good framework for approaching an employee you believe may be at risk could be:
Be curious when you see changes in your colleague's behaviour. Behaviour changes such as withdrawal from social activities they once enjoyed; becoming isolated and distant; reticent to discuss private life when they previously enjoyed this; suddenly changing the way they present or dress, or checking their phone frequently, can all indicate domestic abuse, particularly when linked to the start of a new relationship. Other signs might include sudden onset of nervousness, anxiety and/or depression; lack of sleep/exhaustion; extreme weight gain or loss; sudden frequent absences from work; and unexplained physical injuries.
For more information, see our page: 'What is Domestic Abuse?'
Offer regular 1-1 meetings to your employees. During these 1-1 meetings, enquire about emotional wellbeing as well as work or performance-based support.
Create a supportive culture for employees. One of the best ways that you can support someone in your workplace who may be experiencing abuse is to make work a safe place for them. If you provide a supportive environment, they will be more likely to open up to you if they need help.
Display our Helpline poster in the staff room or other communal areas. You can find our posters to print in the 'How you can help' section of our website.
Do not report without consent unless a child or vulnerable adult is at risk, or you suspect immediate risk of harm. If you are unsure about this, you can call the Helpline for further guidance.
Stay calm, even if you are hearing difficult or upsetting things.
Hold space for the person to talk. They've opened up to you and will have things they want to say. It's helpful not to interrupt their flow with your thoughts and opinions.
Remain non-judgemental, and don't offer your own feelings or opinions – try to focus on their situation and let them speak uninterrupted.
Ask open questions, but don't push for more information than they are willing to share – it is important to let them control their own story. Never ask for details about the abuse, do not ask for proof, and don't ask them why they don't just leave.
Keep any disclosure confidential – do not discuss things with colleagues, other professionals, or family members.
Try not to treat them differently after the disclosure – you may want to check up on them more often or excuse them from usual duties, but it's important to keep things as normal as possible and not to alert other employees to their situation.
Ask the person what they want to happen now, and what – if any – other ongoing support they'd like, either from you or from elsewhere.
Offer to make yourself available to the person for 1-1 time on an ongoing basis.
If needed, offer private use of an office so that they can make calls or send emails to access support or make plans if they want to leave the abuser. Many people experiencing abuse are closely monitored and they may not be able to take this action using their own phone/computer.
Ask if they need work adjustments or support to take action, e.g. time off for appointments, flexible working, annual leave days at short notice. This may be required in the longer term, even if they leave the abuser. Try to ensure that they are not penalised for any absences resulting from the abuse.
Provide them with details of support agencies such as our helpline and Women's Aid.
You can phone the Helpline at any time for guidance and support. If you are unsure about anything, do not hesitate to contact us.
Supporting someone who is experiencing abuse can also take its toll on you, so it's important to look after your own wellbeing too.
Find out if your organisation offers an employee counselling line or other support for people who are experiencing abuse or hardship.
Seek consent from the person before you take any action – this is very important. Contacting police without their consent could break their trust, take their power and choice away, and could even put them at greater risk if the abuser finds out they have told someone about the abuse. Even if you are concerned about the safety of a child or believe there is an immediate risk of harm which means that you have to share information due to your safeguarding responsibilities, it's important that you communicate any actions you have to take with the person, so they are aware of what is happening.
There may be some practical adjustments that could be made to the person's work environment, in order to help them feel safer. These should be done with full consultation with the person, taking their lead on what will help them feel safe – and not imposing our own ideas of what will help them feel safe. They are the experts on their own experience and will have information about their situation that we don't.
Every work place will be different, but some examples could include:
Changes to work times/patterns/location/role, e.g. moving the person away from a public-facing role or area
Ensuring that next of kin or emergency contact details are up to date
Checking that bank details are up to date
Keeping information about/photographs of the person off the website and social media
Ensuring all staff are clear about the confidentiality of staff addresses or other information about things like shift patterns
Checking if they have safe travel arrangements for work
Diverting or screening phone calls
Discussing with the person what to tell colleagues and how to handle the situation if the abuser comes to the workplace or makes contact
Offering to inform security or reception staff if relevant
Keeping records of any incidents of abuse that happen in the workplace
---
For other professionals