Planning for Safety
Planning for Safety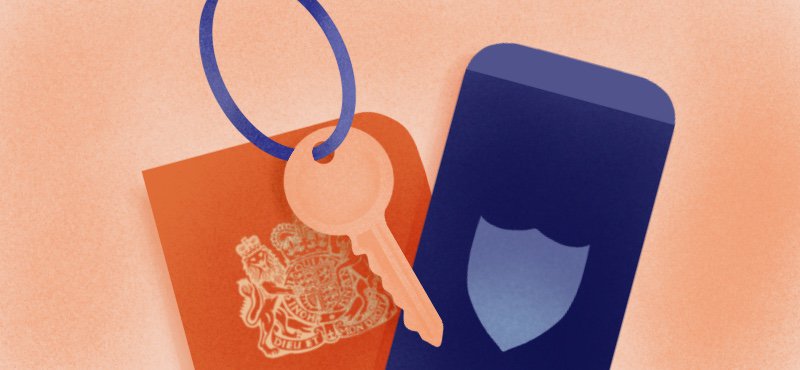 In an Emergency
If you're in an emergency situation and feel as though you or your children may be harmed, staying safe is the first priority. You may feel scared or panicked, so planning ahead can be helpful. There are a few things you can do to help yourself feel safer and more prepared.
Phone 999 for the police.
Listen and respond to the operator's instructions. To make yourself heard, cough/tap the phone.
If calling from a mobile, dial 55 when prompted by the automated system.
If safe, drop in information about where you are, e.g. "you have bail conditions not to be in X Street."
If it is safe to do so, try to take your phone, keys, a little money, photographic ID and other essential items such as medication. Your safety and your children's safety must come first so only take things if you have time to safely do so.
If you are able to leave the house, you could alert neighbours or even passers-by to your situation and ask for help. Try to get to a more public place or a place of safety, like a local police station or a friend's house whose address your abuser doesn't know.
Avoid the kitchen or garage where there are likely to be knives or other weapons. Try to avoid rooms where you might be trapped, such as the bathroom, or where you might be shut into a cupboard or other small space, and avoid balconies.
Do not be tempted to retaliate or to pick up a weapon to defend yourself. This could be used to hurt you, or could result in you ending up in trouble
Try to get to a room with a telephone or carry a mobile with you and call 999 and ask for the police
The first priority for children should always be getting somewhere safe if they can. If they have access to a phone, you can explain how to call 999 and give your address, but make sure they know only to do this if they can get somewhere safe first.
Web Safety
Computers, tablets and smart phones store a lot of information about the websites you visit, emails and instant messages you send, web-based phone calls you make, online purchases and banking, and many other activities. This information may be used by an abuser as a tool to monitor and control you.
Find information on our page about web safety.
Staying safe while living with your abuser
Leaving an abusive partner can be difficult. It is your choice if, when and how you decide to leave. If you plan to stay in the relationship, there are certain precautions you can take.
Tell someone you trust about the abuse. If it's possible and safe, think about letting a colleague, friend, neighbour, or family member you trust know what's happening.
Think about how they can contact you to check in and make sure you're safe.
Consider agreeing a code word to check it's safe for you to talk or a code word to alert them that you need them to call the police.
Are there neighbours you could trust and that you could go to in an emergency? You could tell them what is going on, and ask them to call the police if they hear sounds of an attack. Consider establishing a signal that means they should call the police.
Are there friends or family members that you could stay with if you had to leave in an emergency? Ideally somewhere where your abuser would not know the address.
Don't hesitate to call the police on 999 if you need help.
Teach your children to go somewhere safe and make sure they know not to intervene. Teach them how to call 999 in an emergency, when it is safe to do so, and how to give the police their full name and address.
Explain to children who are old enough that you might have to leave in a hurry. Take care that your children do not accidentally alert your abuser that you are making these preparations.
Keep a set of keys and a small amount of money in a safe place or next to your bed, in case you need to leave in a hurry

Think about escape routes:
Can you rehearse an escape plan, so that in an emergency you and any children can get away safely?
Think about where you would go and what you would do, including if it was late at night.
Make sure knives and chemicals and anything that could be used as weapon aren't out in the home and that they cannot be picked up easily. It might be helpful to move knives from where they're usually kept.
Be prepared to take all of your children with you if you have to leave; it may be harder to get them back later if you leave without them.

Pack an emergency bag. You can add things to this over a period of time for yourself and your children, and hide it. Make sure you conceal these items somewhere safe where your abuser will not find them.

Consider keeping your emergency bag and/or your important documents at a trusted neighbour, friend, or family member's house.
Include any legal and financial papers for you and your children, such as:
Marriage and Birth certificates
Passports
National insurance cards
Immigration documents/National ID cards
Driving licence
Benefit books
Address book
Cheque book
Credit cards
Rent book or mortgage papers
Any documentation relating to the abuse such as police reports or court orders
The actual documents will be most useful, but if that is impossible try to make copies, or take photographs and send them as attachments to a safe email address that you can access from anywhere (don't forget to delete the photos).
You should also try to include:
Keys to your house, car, and place of work
Clothing and toiletries for you and your children for at least several days (remember school uniforms if your children might need them)
Any medicine you or your children might need
Sentimental items for you and your children
You might have to leave in a hurry if there is an emergency, but if you have time to prepare to leave, try to plan this for a time when the abuser will be away from the home so you can leave safely without their knowledge.
- Try to keep your phone charged and on you at all times, in case you need to make an emergency call
- If you suspect that your phone is being monitored:
Don't use your phone for making calls for support, instead use a safe phone such as a phone box or a phone at your friend's house
Think about how contacts are stored. Consider storing contacts under code names.
Consider getting a cheap pay as you go phone just for seeking support and keeping this secret and well hidden. Continue using your main phone for everything else so as not to arouse suspicion.
- Think about important numbers to keep. This could include your local authority's daytime and out of hours housing numbers, friends, police, relatives, local Women's Aid Group, and our helpline
- Consider keeping a written list of important numbers as a back-up or memorising them in case you have to leave the house without your phone or without a charger
- Think of the nearest safe place you could make a call from if you had to leave without your phone or if you are out of battery such as a neighbour's house or a nearby phone box.
Contact a local domestic abuse service such as Women's Aid
Report any injuries to your GP so that you get the medical treatment you need and there is a record of the abuse
You may want to take notes of incidents of abuse, including times, dates, witnesses, and details of the abuse and any injuries
Try to use phones or computers that your abuser cannot monitor when seeking support, such as your local library or at a friend's house.
Staying safe after leaving your abuser
Some people continue to experience abuse after leaving, including stalking and harassment. There are some measures you can take to be safer after you leave.
Keep your phone charged and on you at all times, in case of an emergency
If you are in immediate danger, call the police on 999
Try to alter your routines and avoid places that you went when you were together You might want to consider carrying a personal alarm when you are out of the house
Avoid letting them know your new address
If they do know where you are staying, consider improving your home security. See 'Staying safe in your own home' below.
Tell your children's school, nursery, or childminder what has happened, and let them know who will pick them up. Make sure they do not allow anyone else to collect them or give your new address or telephone number to anyone.
Tell your employer or colleagues at your place of work. They will be better prepared to help you in an emergency and may be able to put some additional security measures in place
If you have a court order, make sure that your local police station has a copy, and that the police know that they need to respond quickly in an emergency
Talk to your children, friends, and family about keeping your address and location confidential
Talk to the police or your solicitor if you are going through any court action to make sure that your address does not appear on any court papers. If your abuser does not obey any court orders, you should also tell your solicitor.
If your abuser has had access to your mobile phone, they could have installed a tracking device. If you are in any doubt, change your phone and number to ensure they no longer have access. Take care not to link your new device to old accounts that they may have access to.
Digital photographs often contain location data so take care (for example) if sending the abuser photographs of the children.
Check your location settings and exercise caution when posting on social media so you don't give away your location.
If you need to phone your abuser (or anyone connected with them), make sure your telephone number is hidden by dialling 141 before making calls.
Change passwords for your email, online banking, social media, shopping or food delivery websites, and any website your abuser may know about.
If you think your internet use might be monitored, consider deleting your search history or using a browser such as Chrome's 'incognito' mode. More information is available here www.safer.scot/page-4/
Try to avoid using (or cancel) shared credit or debit cards or joint bank accounts as information about your purchases may indicate where you are. You should also change the PIN for your debit card if you think your abuser may know it.
Staying safe in your own home after your abuser has left
If your abuser has left the home, you may still feel worried about them returning or trying to contact you or the children. There are some things you can do to feel safer.
Change locks on all doors and put locks on windows.
Ask the police for advice about making your home more secure.
Think about escape routes.
Install an outside light (back and front) which comes on automatically when someone approaches.
Make sure you lock the door behind you when you take out the bins/dog in case they try to get in the house.
Inform neighbours that your partner no longer lives with you – ask them to tell you, or call the police if they see your partner in the surrounding area.
Change your telephone number and make it ex-directory.
Use an answering machine to screen calls.
Tell school who can pick up your children and who cannot.
Some abusers will come to your address and try to get access to your home or to cause a scene and embarrass you. If they are being threatening or abusive, do not answer the door, get yourself and the children to a safer room and dial 999.
Staying safe if you're at risk of being forced to marry in the UK
The domestic abuse safety planning throughout this page is likely to be helpful in this situation including preparing for what to do in an emergency, if you are living with an abuser (or those trying to force you to marry), or if you have left an abuser (or are not living with those trying to force you to marry).
You can ask the police for safety advice without having the case investigated. If you don't want any action taken, it is important that you clearly state "I do not want to give a statement" and don't give your name or number at the beginning of the call.
For more information about forced marriage and your options see the What is Forced Marriage page
Staying safe if you're at risk of being forced to marry abroad
Stay in the UK if it at all possible, as it will be easier to access support.

If you have to go abroad, the following things may help:
Try to make copies of documents including your passport, travel information (including where you will travel from, flight/ ferry times, etc.), tickets, and information such as the address where you will be staying overseas.
If possible, make two copies: keep one yourself, and give one to someone you trust – for example a friend or teacher. Let this person what you would like them to do with these. For example, you could let them know that they should pass them onto the police/ Forced Marriage Unit if they don't hear from you within a certain time.
Contact the Forced Marriage Unit (FMU) before going. The FMU should be able to alert the police and authorities at points of departure (for example the airport or ferry terminal) to stop you from being taken out of the UK.
It can also be helpful to memorise or make a discreet note of some important contact details, such as for the FMU or embassy, so that you can contact them if you are abroad.
If you have dual nationality, travel on your British passport if at all possible. This will make it much easier for the British government to intervene and help you outside the UK.
Find out the number of the nearest British Embassy, Consulate or High Commission where you are going, and keep it on you at all times or memorise it if possible. These places may be able to help you return to the UK from abroad, if you are a UK or EU/Commonwealth citizen.
Take some emergency money, if you can. It can be useful to have emergency money both in the local currency and in hard currency (pounds, dollars, euros).
If you think you may be taken abroad on a flight against your will, consider keeping a teaspoon or some coins on your person (e.g. in your socks or pocket) so that metal detectors will activate at airport security. This should mean that you will be searched by guards, and you can use this as an opportunity to get help from the authorities.
For more information about forced marriage and your options see the What is Forced Marriage page
---
From our callers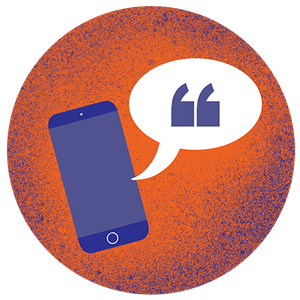 I'd like to say I'm so happy I contacted the helpline. By doing this it has made me feel I have a plan and I can have a happy future, there are people there to support and help us