Experiencing Domestic Abuse During Covid-19 Lockdown
If you are experiencing domestic abuse, or think that you might be, the lockdown may be making you feel particularly anxious just now. You may be concerned about being at home, with your partner, for an extended period of time, and might be finding that their behaviour is getting more challenging and difficult to cope with. The same can be true if the abuse is from your ex-partner, and you might be finding that their behaviour is getting worse at a time when you are probably less able to use normal coping strategies such as visiting friends and family.

It is important to know that support is still available, and that you do have options. The links below will take you to information and suggestions about things that you might be thinking about at the moment, and in particular where these might be affected by coronavirus measures:
---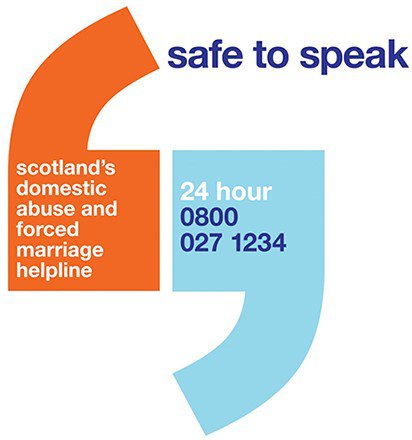 Safety planning – whether you are planning on staying in your home, thinking of leaving, or looking for ways to get help
Accommodation options – if you are thinking about staying somewhere else
Child contact – how the coronavirus rules might affect any arrangements that you have in place
Finding a Solicitor – if you have questions about how to find a solicitor
Stalking and harassment – things that you can think about if this is escalating during the lockdown
Mental health – where to find information and support with your mental health and wellbeing
To talk about your situation in more detail, you can contact Scotland's Domestic Abuse and Forced Marriage Helpline at any time, call us on 0800 027 1234, email helpline@sdafmh.org.uk or you can chat online now.